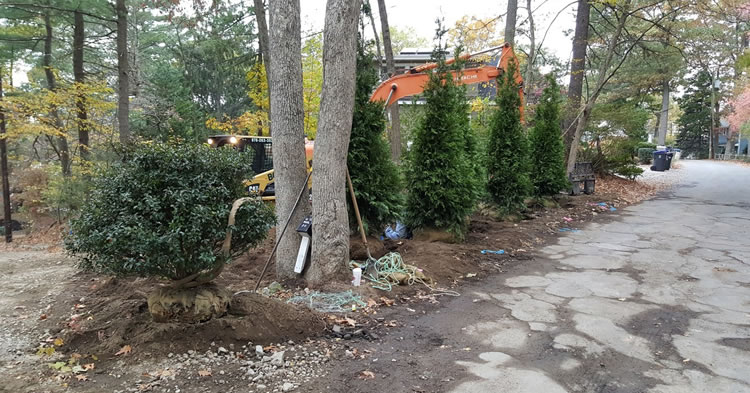 Transplanting Large and Mature Trees
We specialize in safely moving large trees.
Do you have large mature trees on your property that you'd like to move to another location?  Maybe you'd like to purchase some large mature trees to have them planted on your property, shaving off years of waiting for smaller trees to grow?  Transplanting large trees successfully takes the right equipment and the right care.
Bonica Excavation Inc. is an Acton MA-based excavation contractor that has been serving the local area since 1987.  We specialize in planting and transplanting large trees for landscape construction projects including both residential and commercial properties.  We are licensed, insured and we guarantee the highest quality workmanship on your project for a fair price.
Tree Transplanting Service Middlesex County, MA
Moving large mature trees
Relocating large mature trees
Planting large trees
Privacy hedges
Why Transplant Such Large Trees?
Local nurseries grow trees of varying sizes and the larger sizes are perfect for property owners that want the benefit of mature trees on their property but don't want to wait 5+ years for them to grow into a mature tree, hedge or shrub.  Because of the size of the trees, and the size and weight of the rootball (it weighs hundreds of pounds) we need to use machinery to move these large trees around.  With a careful transplant you can have a beautiful, mature tree or several in your yard without the long wait.
Why Choose Bonica Excavation For Your Excavating Project?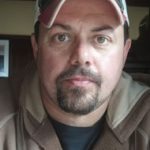 When you choose Bonica Excavation for your tree transplanting, removal or planting project you are partnering with a local business that has been serving the area for 30 years.  You can count on your project being completed on time, within your budget and with a level of workmanship and attention to detail you won't find with other contractors.
We'll maintain a safe working environment and we'll protect your property from any damage while using our machines, the end result is too meet all of your excavation goals while leaving minimal trace of our presence.
If you'd like to receive a Free Estimate for your next tree planting or tree transplanting project please give us a call (978) 263-3530 or fill out our contact form and we'll get right back to you.