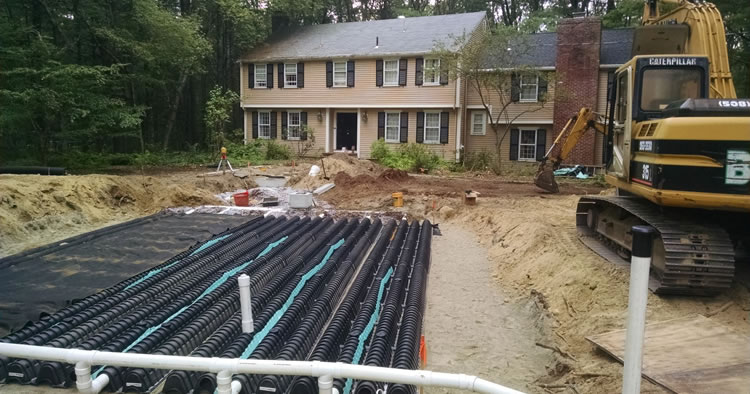 Does Your Septic System Need Repair?
We specialize in septic repairs and septic rescue!
Septic systems are very expensive to have engineered and installed so if you have an existing septic system that isn't working as it should trying to have it repaired is usually the most economical option.  Trying to find a contractor who will actually look into repairing your septic system rather than pushing a replacement immediately can be tough.
Bonica Excavation Inc. is an Acton MA-based excavation contractor that has been serving the local area since 1987.  We specialize in repairing septic systems before total failure.  In many cases we can clean and repair septic systems by jetting, air injection or the use of approved chemicals. In the worst case scenario when your septic system problem can't be solved with these methods we will design and replace your septic system at the lowest possible cost.
We are licensed, insured and all of our septic system work is Mass. title 5 certified.  We guarantee the highest quality workmanship on your septic system for a fair price.
Mass. Title 5 Septic System Inspections and Repairs Middlesex County, MA
Septic system rescue
Septic system blocked up
Sewage backup repairs
Septic distribution fields
Mass. Title 5 Septic System Inspections
Why Are Failing Septic Systems Harmful?
Inadequately treated wastewater such as sewage can transfer diseases such as dysentery, hepatitis, and typhoid fever to both animals and humans. Failing septic systems also leak excessive nutrients and bacteria into rivers, lakes, and eventually into the ocean, destroying plant and animal habitat, closing beaches, and hurting local industry.
How Can You Tell If Your Septic System Isn't Working?
It can be difficult to tell if your septic system isn't working without some obvious signs such as:
Muddy soil or pools of wastewater around your septic tank or soil absorption system.
Sewage smells around your system or inside your house.
Backups when you do laundry, take showers, or flush the toilet.
Why Choose Bonica Excavation For Your Septic Repair Project?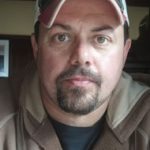 When you choose Bonica Excavation for your septic system repair project you are partnering with a local business that has been serving the area for 30 years.  You can count on your project being completed on time, within your budget and with a level of workmanship and attention to detail you won't find with other contractors.
We'll maintain a safe working environment and we'll protect your property from any damage while using our machines and the end result is too meet all of your excavation goals while leaving minimal trace of our presence.
If you'd like to receive a Free Estimate for your septic system repairs project please give us a call (978) 263-3530 or fill out our contact form and we'll get right back to you.